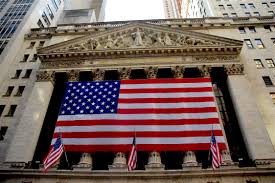 INVESTMENTS WITH HIGH PROFITABILITY ABROAD FOR 2020
Placement in Commercial Walls in the United States
For the Investor, a fixed and long-term insured annuity (15 to 20 years) between 7% and 7.50% guaranteed by notarial contract.
Re-indexed rate every 5 years.
The walls are rented by the biggest Commercial Signs in the USA.
https://www.sunfim-investworld.com/en/lands-houses-flat_1_3258.html
Investment in real estate in Florida
Strong guarantees by its exclusive notarial contract
- Immediate return on investment guaranteed of 8.5% net and fixed from 50 000 $
- Turnkey without any management on your part - The freedom to subscribe to the number of shares according to available capital.
- The ability to acquire new shares at any time during the contract and ultimately become the owner.
https://www.sunfim-investworld.com/en/lands-houses-flat_1_3043.html
Investment in Florida real estate in JACKSONVILLE between 6.15% and 15%
Investor, Become partners of a large real estate group in the USA, financial investment in rental real estate - Multi Family apartments in JACKSONVILLE in FLORIDA
Minimum investment 1 unit to $ 100,000 - The term of the investment is 5 to 7 years with a capital gain of 25% to 40%
https://www.sunfim-investworld.com/en/lands-houses-flat_1_3146.html
Do not hesitate to inquire by asking information on the links above