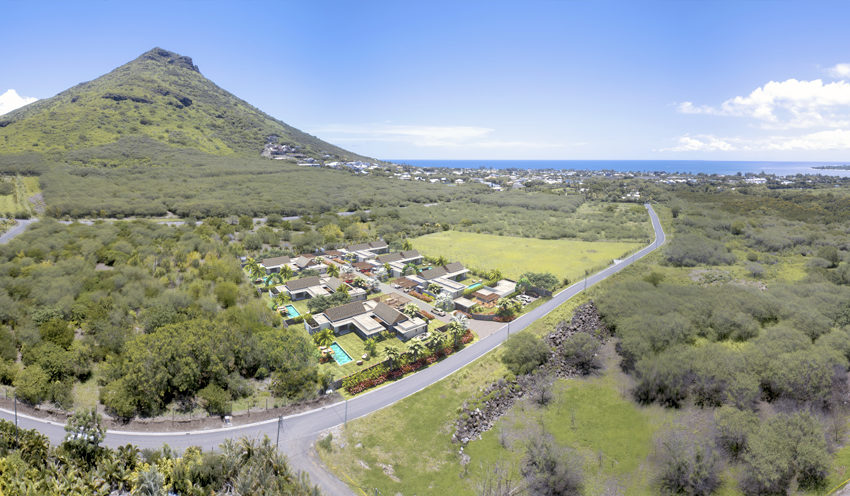 Investing in Mauritius
To choose to live in Mauritius is to radically change the hemisphere. The Indian Ocean and its sweetness of life are available to you 365 days a year. You can choose to settle there for tax reasons or for retirement because the benefits offered by Mauritius in terms of tax are far from negligible and insufficiently known. You can also spend a few weeks a year for family holidays, with your friends taking full advantage of your real estate acquisition.
Small island of the Indian Ocean, Mauritius is located 200 km from Reunion Island and 900 km from Madagascar. It has 1.2 million inhabitants who are the heirs of a long colonial history. In turn Dutch, French then English, the island became independent in 1968. The Mauritian Republic dates from 1992 and it is in Port Louis, the capital, that is established the Mauritian government.
In Mauritius, all religions cohabit harmoniously. Hindus, Catholics, Muslims and Buddhists each have places of worship and all religious festivities are part of the Mauritian calendar. Creole culture, through its language, dance and traditional music (sega), also contributes to the wealth of the island.
In terms of cuisine, Mauritian gastronomy, be it street food or well-known establishments, has also brought together many influences.
Multicultural, Mauritius has a tradition of hospitality that allowed it to develop its tourism economy by relying on the kindness and the smile of its inhabitants. It has one of the highest customer loyalty rates in the world.
BECOME OWNER OF MAURITIUS
Domaine de Latania offers 6 high-end villas of about 293 m², including 2 privatized, on plots of 1000 to 1200 m² from 892 500 euros in a setting between sea & mountains just minutes from beaches, shops , schools and the smart City that will host commercial area, university, sports center, office, bike paths, kindergarten, ...
Designed by the most fashionable architect of the West region, Mr Paturau Nicolas from theTaktik Architect office.
THE VILLAS
With an area of about 293 m², with slate pool and private garden of 1000 to 1200 m². The living space combining living room, dining room, modern kitchen (fully equipped), opening onto a covered veranda with terrace overlooking the pool and a beautiful landscaped tropical garden.
3 bedrooms (including a master with outdoor shower + dressing room), shower room, wc.
1 independent studio with shower room, wc, dressing room and private terrace.
3 to 4 parking spaces, two covered (optional).
All rooms are equipped with air conditioning.
All our real estate products in Mauritius
https://www.sunfim-investworld.com/en/Investir-produits-immobiliers-mauritius-166.html