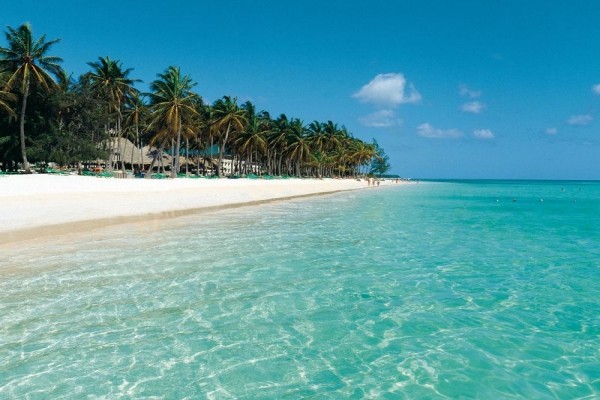 7 REASONS FOR WHICH YOU SHOULD INVEST IN REAL ESTATE IN THE DOMINICAN REPUBLIC
These are the reasons why ...
Reason # 1: A growing economy.
In the Dominican Republic, since 2013, one of the growing economies of the Caribbean and Latin America, its GDP has increased on average by 6.14%. Economic growth is expected to continue given its policies to encourage foreign investment and the development of international trade relations with China.
Last year, the governments of the Dominican Republic and China established new diplomatic relations and bilateral agreements. Since then, Chinese companies in various sectors have established regional offices, creating new opportunities for local jobs and investments in infrastructure.
Reason # 2: Tourism growth
As agreed in the annual report of tourism organizations (OMT), the Dominican Republic was the 7th most visited country in the Americas in 2017, with nearly 6.2 million inhabitants. This reminds the Caribbean tourism market that we are surpassing destinations of popular islands such as Jamaica, Puerto Rico and Cuba.
The Dominican Republic is distinguished from other Caribbean destinations by the fact that it receives visitors from North America, South America and Europe with direct flights from all three continents.
In addition, as indicated by tourism officials at the annual Tourism Exchange event, the average occupancy rate for hotels was 77% in 2017, with Punta Cana leading with 82.8%.
With this type of occupancy rate, the Dominican Republic should be among the best places to invest in real estate.
Reason # 3: Political stability
As an investor in real estate in foreign properties, it is important that you evaluate the political risks in the country. A simple legislative change, a change of power from one political party to another, or a sudden reversal of government can affect investment.
Fortunately, in the case of the Dominican Republic, the government has a stable democracy with a president and three government groups.
In fact, the government has passed legislation facilitating trading for investors, including tax incentives for those who have bought a home.
Reason 4: Financing for foreigners
It is possible for resident and non-resident aliens to have financing for a condominium or a single family home.
Banks can offer LTV financing ranging from 50% to 70% for up to 25 years, at interest rates ranging from 9% to 14%. Funding can be provided in Dominican pesos or US dollars.
This works advantageously in two ways.
On the one hand, if you need it, you can finance the purchase of your property. On the other hand, if you decide to get out of your investment and resell it, the potential buyer, a Dominican or American citizen, could close the deal with a local bank.
In other words, the option of financing abroad offers more liquidity in terms of real estate investment.
Reason 5: real estate prices
Property prices in the Dominican Republic are a fraction of what you could pay, compared to prices in the Cayman Islands.
For example: As part of our COSTA BAVARO GARDEN project in Punta Cana, we offer one bedroom units from 71,000 USD, near the most beautiful beaches in the world.
Our project COSTA BAVARO GARDN also located in Punta Cana next to the Renowned Golf COCOTAL, is located more inland, but just minutes from the beach, we have accommodations ranging from only 71,000 USD to 95,000 USD .
Our other two projects are located in LAS TERRENAS and RIO SAN JUAN
We are building small condominiums for $ 75,000 in Las Terrenas
Profitability is 6%
In Rio San Juan on the Costa Verde with $ 49,500 you can have a small apartment of 49 m2 with communal pool for this price
They would pay double for two similar products at similar places in the Cayman Islands.
Reason # 6: Two-digit rental performance potential
Here, tourism is strong and continues to grow.
As tourism grows, the demand for rental income increases. Depending on the growth rate of tourism, there will be times when the demand for supply increases, which means that higher rental rates can be obtained.
When the required minimum investments (below $ 200,000), high occupancy rates, and premium rental rates are met, you can generate a double-digit return.

Reason # 7: Goodwill
The secret concerns the Dominican Republic.
More and more people, especially from the United States, are starting to buy real estate here to invest and improve their lifestyle.
In addition, you have international companies from countries like China. Some middle managers of these companies will need a place to live and settle here.
Both factors increase the value of our properties.
All our products in Dominican Republic below
https://www.sunfim-investworld.com/en/invest-real-estate-dominican-republic-3.html