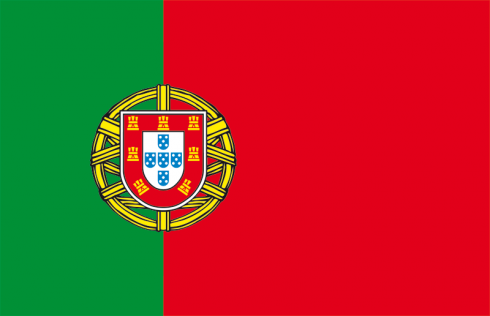 Why choose Portugal for your investment in Real Estate?
Yes, I could tell you again that the Portuguese tax-system gives a lot of advantages to those retired Northern Europeans and that the Golden Visa program gives great advantages to non-Europeans investing in Portugal. I could tell you again that now it is the time to invest in Portuguese real estate as the demand keeps rising and supply keeps falling, resulting in guaranteed rising prices over the years to come, with estimates of 2 to 3% and reality overtaking these estimates by another 2 to 3% since 2014.
But Portugal is much more than interesting numbers. Should we invest in a country just because of its interesting financial facts? Isn't it much nicer investing in something we really like and can appreciate? So I decided to give some other, more emotional reasons to invest in this beautiful country which happens to be one of the oldest nations in Europe and therefor is a great place to visit with a lot of history. It is a great place to visit not only for its history, but also for its wine and gastronomy in general, as well as for its mild climate, water and wind sports and golf possibilities. The city of Porto is classed by UNESCO as world heritage site and the city became famous for its port wine. Fantastic river cruises show you the splendid scenery around the Douro River, northern Portugal's longest river. Unique properties can be found on either northern Portugal's fantastic beaches as well as in the Douro River, where many foreigners already decided to invest in prestigious wine yards. Old medieval castles and convents are dotted along with manor houses all along the North. Lisbon is currently one of the most popular city trip destinations in Europe.
With its mild climate and the superb city of Lisbon just a short drive away, the resort towns of Cascais and Estoril became the most looked after spots by foreign, often non-European real estate investors, not only enjoying the benefits of the Golden Visa program, but also the beautiful scenery and proximity to cultural activities this area has to offer. Lisbon International Airport makes these places easily accessible from all over the world. While the Silver Coast has everything to offer to people looking for wild coastlines of surfers searching the highest waves, the Alentejo region has it all for those looking for great farmland, vineyards and small boutique hotels that will learn their visitors everything of Portugal's deepest cultural secrets. Portugal's south, the Algarve is not only about beaches. Once occupied by the Arabs, but also the Romans, it has a lot of culture and historical sites to offer. The mix of different cultural influences as well as the Algarve's eternal spring makes the Algarve a favorite for those foreigners looking for a spot under the sun with still very affordable prices. Portugal has Europe's longest bridge (it's in Lisbon - Google it!), one of Europe's warmest climates which is very similar to that of California in the United States and Portugal also produces half of the world's cork. Portugal has one of Europe's lowest crime rates and the country is part of the European Union, United Nations, Schengen treaty, NATO, WTO ans OECD. Portugal is a democratic Republic respecting the individual liberty of its citizens (and visitors). The University of Coimbra is among Europe's oldest universities. After reading above you really must stop asking yourselves why you should invest in Portugal. Start asking you why you should not invest in Portugal and it will be hard to find any valid reasons.
http://www.sunfim.com/en/Investir-produits-immobiliers-portugal-183.html