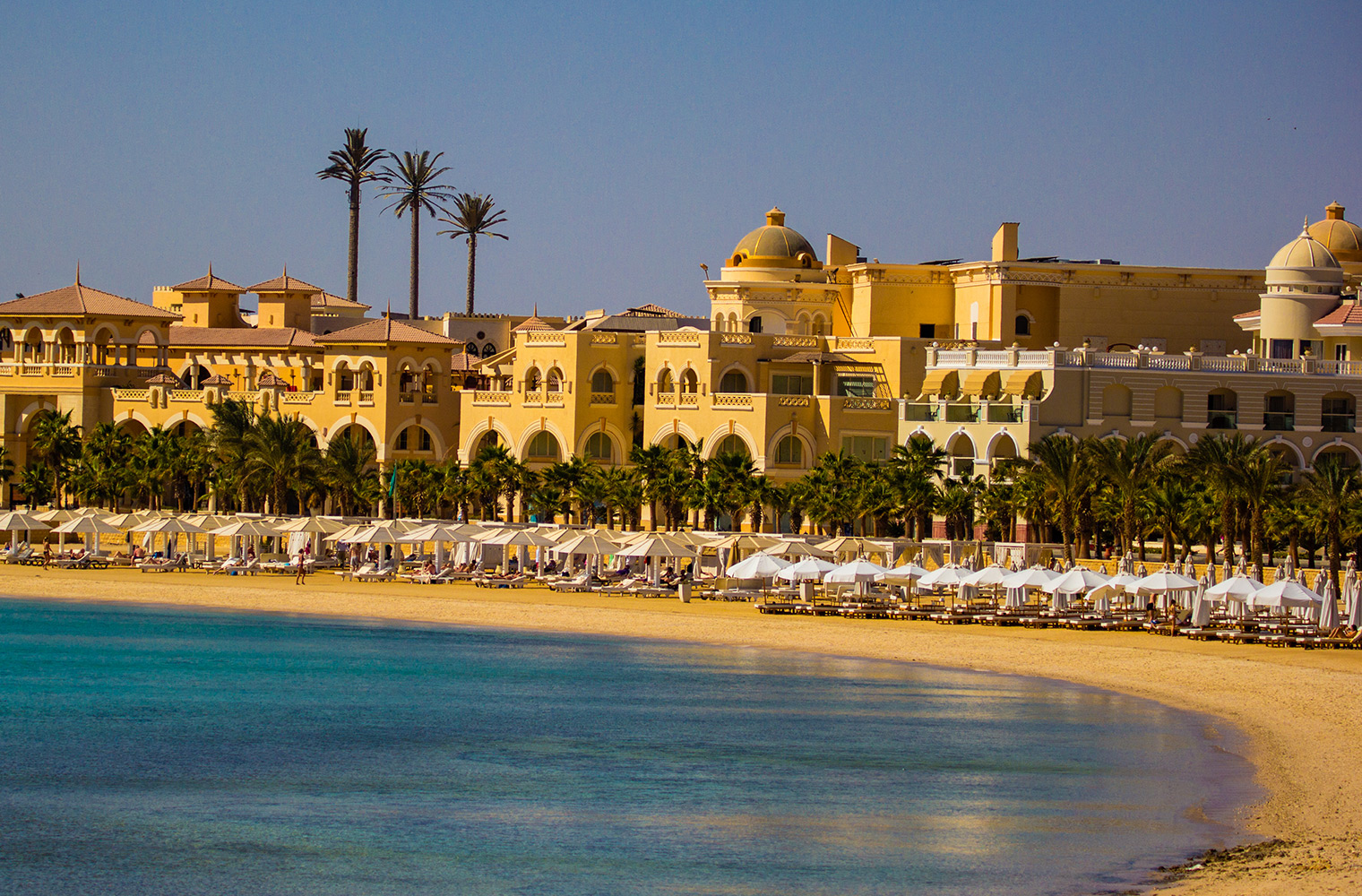 Where is SHAHL HASHEESH located in EGYPT
Shahl Haseesh is situated on the Red Sea Cost of Egypt approximately 18 km south of Hurghada International Airport on a beautiful bay, long-renowned as a gorgeous seaside and diving destination .

Sahl Hasheesh is the authentic Red Sea escape offering guests and residents many options from fun-in-the-sun, water sports and a thriving nightlife to tranquility and peace.
In 2009, Oberoi Sahl Hasheesh was rated as one of the more upscale resorts in the Middle East and won first place in Trip Advisors 2016 Travelers Choice Award of top 25 Luxury Hotels in Egyp
Sahl Hasheesh is home to one of nature's most beautiful golden sandy beaches and is one of the best swimming locations on the Red Sea with clear blue waters, a 12.5km-long beach and fascinating marina life at the many dive sites in close proximity to the shoreline.
the Sahl Hasheesh Bay is home to a number of islands and coral reefs with excellent diving and snorkelling
At the centre of Sahl Hasheesh is the beautiful Old Town commercial district, which hosts many international and locally branded shops, cafes and restaurants. Old Town provides a beautiful seafront promenade with an exciting atmosphere day and night. Within the resort's charming arabesque-style design, guests are spoilt for choice with a unique range of top-class amenities, hotels and residences.

Beyond the developed area, the resort is cradled by untouched desert and rugged