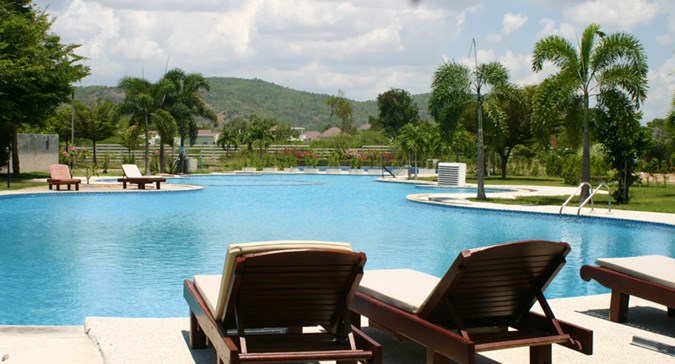 Thailand rentals made easy with sunfim
We offer modern and affordable pool villas very close to beach and town in a friendly gated community with helpful management office ! Renting a house in Hua Hin never has been easier ! You will enjoy being just 20 min walk or 5 min drive from the beach, and at walking distance to many local shops and restaurants.
If you need one to three bedrooms, want your private garden and swimming pool, we have the perfect offer for you. All our properties are listed on the "Hua Hin" tab and are ready to be rent.
Our villa are fully equipped and furnished for your stay; and are available from one week stay, up to yearly contract! We offer great deals on long duration-stay.
Thanks to its convenient location and history, Pattaya is a wonderful city that offers various activities for everyone. You can enjoy beaches and tropical vicinity, as well as discovering gardens, zoos and parks, pratice tennis and golf in beautiful places, or simply shop for souvenirs and eat delicious local food. You will here find a list of great plans in Pattaya.
Once a small fishermen town, Hua Hin became a popular place when the Royal Family gained interest in it, building magnificient hotels and temples which quickly attracted wealthy Bangkok inhabitants; going there for the weekends. The 90000 inhabitants city is extremely welcoming, calm and relaxing, while offering a lot to see, visit and discover. Here is a selection of the best activities in Hua Hin and around.
Looking for a rental superior to one month ? You want to discover Thailand in an authentic place ? we are is there for you !
We offer rentals of choice in a great building in Hua Hin, royal resort, popular with Thai people, seeking peace.
The condominium offers all the services needed for a good stay: a huge swimming-pool, gymnasium, restaurant...
At Hua Hin, you can enjoy a beautiful town, full of history. Also, the beaches of this city are among the most beautiful in Thailand
The location of our properties is ideal: 20 minutes to beaches and to the dowtown, very lively (restaurants, shops, bars...)
Furthermore, if you plan to settle in Thailand afterwards, our services are convenient because you can rent for several months so as to discover how great is the "land of smile" !
You can contact us specifying the rental period and we will get back to you
If you go in vacation to thailand, you must visited and invested
http://www.sunfim.com/en/Investir-produits-immobiliers-thailand-144.html