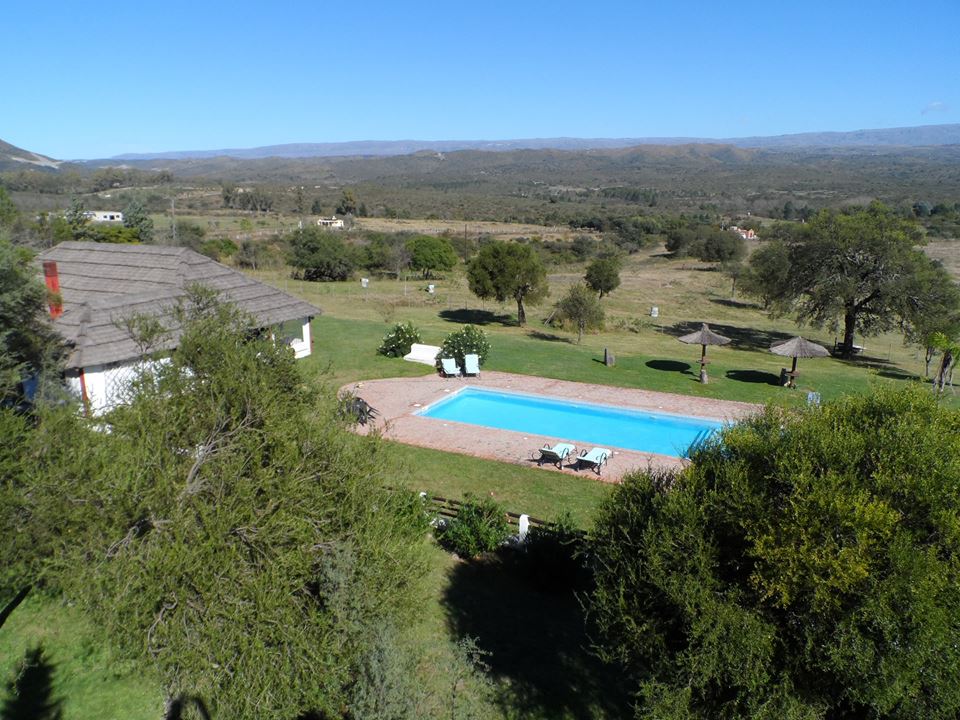 ARGENTINA - INVESTMENT PROPERTY IN CAMPO ALEGRE
Spend pleasant and relaxing holidays in an ideal location in the heart of Argentina. Near the inn you will find the San Roque lake that offers a range of water activities. The horses of the area will take you to long walks and you will discover beautiful landscapes

The intent of this area is to immerse yourself in the world of estanciero Cordobès. Your journey begins in San Antonio, Campo Alegre, installed in the Sierras chicas (Valle del Condor, Law 8770/99) and on the historic path of the famous Jesuit estancias.

More than a trip, it's a romance of course, encounters with nature, the horse tradition, always a warm welcome: all combine to replenish your energy with a microclimate necessary for health.

watch our video
THE PROPERTY

The property is located at the foot of the National Park of the Condor and chain Mountain "Los Gigantes".

Cordoba is mostly the land of the Gauchos and the land of tango festivals, dance that is part of the folklore, but also themed festivals throughout the year. A huge beer festival in October makes us think of Bavaria, for example.

Hence the interest to come and visit the Province of Cordoba, Cordoba Capital knowing that is only 40 km from Campo Alegre

French Estancia in Cordoba Province, Argentina. Campo Alegre covers 10 hectares and welcomes you all year.

quaint home, colonial type backed las Sierras de Cordoba, ideal place to rest and prepare your Argentine adventure. The rooms are comfortable, furnished with taste and care. This is the kind of place where, as soon as one enters, a feeling of well being surrounds you, holding you and invites you to stay. Peaceful countryside, near a golf course, views breathtaking, a true haven of peace.

Campo Alegre is all this at once, this is my house transformed, one of my most risky ambitions and that of my wildest dreams. I would help you willingly prepare for your journey to create your circuit while taking into account your choice, your time and your desires. You go to meet this great country of Argentina. The property is a place of rest to forget the outside world and disconnect from the stress.

You want to have information on this property?
http://www.sunfim.com/en/lands-houses-flat_195_2663.html